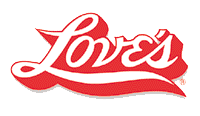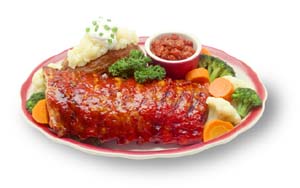 And Scroll Down For Our Special Promotions


WE ARE OPEN FOR BUSINESS!
Love's BBQ has been in continuous operation since 1948.
We are offering our barbecue sauces for sale on this website.
Soon we expect to expand our product line,
To sell more of the products you remember from our restaurants.
Last updated May 2017.
CLICK HERE TO READ ANSWERS TO YOUR FREQUENTLY ASKED QUESTIONS!
Frequently Asked Questions

MEMORIAL DAY AND FATHER'S DAY SPECIAL

BUY A "COMBO CASE"

Four Bottles of "MILD BBQ SAUCE"
Four Bottles of "HOT BBQ SAUCE"
And Four Bottles of "SWEET N TANGY SAUCE"

FOR ONLY $79.95

**WHILE SUPPLIES LAST**
Limited Time Only
BUY 2 CASES OF "HOT BBQ SAUCE" AND GET ONE CASE FREE! (12 bottles)
Price $169.90

information locations franchising menu contact us home
Our General Counsel is John A. Case, Jr., Esq. of Los Angeles, California, www.CaseWebLaw.com
**Free Shipping within the USA by UPS ground or equivalent**


Website hosted by Webtrix Designs